God-given Vision For My Country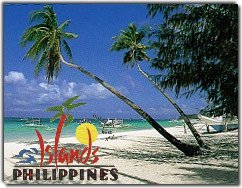 By Rev. Vic Vergara
E-mail:
viverg@yahoo.com
Proverbs 29:18 ( KJV )

"Where there is no vision the people Perish..."

It is important to have a God-given vision for our country. A vision is given to a particular person or ministry to carry out God's unchanging mission, thus to spread the gospel to the whole world. God calls ordinary individuals to fulfill his purpose. It is clearly seen in the life of Abraham. God called Abraham and gave him several promises which became Abraham's visions for the future. A vision for his family, for his people and for establishment of a nation. Most important vision Abraham saw is the vision of the Messiah to come. He obeyed faithfully to God because he has a vision for a Saviour of mankind.

Jesus talked about Abraham's vision to the Jewish people of his time, " your father Abraham rejoiced to see my day: he saw it and was glad." ( John 8:56 KJV) This already indicated that Abraham saw Jesus in his time. "Faith is the substance of things hopeful the evidence of things unseen." ( Hebrew 11:1 ) Abraham was a man of faith. Faith enables us to receive what God intends for us.

I would like to share my God-given vision. It is only by the grace of God that I understand the Scriptures. I am thankful to God that he opened my mind to his words. Many educated people are trying to explain the truth about God and his words but they never really understand the Bible. They can explained it articulately but they have never received the essential spiritual breath of God. Apostle Paul said, " wisdom in this world is foolishness with God..." ( 1 Cor. 3:19, "the natural mind cannot understand the Scriptures for it is foolishness to them." ( 1 Cor. 2:14 ) Jesus said, " unless a man be born again, he cannot see the Kingdom of God." (John 3:3)

The Philippines is considered the only christian country in the East. But unfortunately, only 9% are protestant and many of those are major religion is Catholicism. Fortunately, my country is open to all mission endeavor. Therefore, we must certainly know what kind of mission strategy we should build so that the very gospel of Christ will be understood by our target groups. Beware of social gospel methods because there are many Social gospel groups in the Philippines. They are in fact people coming to the church only to receive support but not with the real intention of worshipping God. The Holy Spirit gives me some impressions that to start a mission in the Philippines it must begin from the perspective of the Kingdom of God.

MY VISION FOR THE KINGDOM OF GOD

Based on Jesus'words, " unless a man be born again he cannot see the Kingdom of God." Seeing the kingdom of God started when you have experienced newbirth in Christ. I'd like to share with you How I encountered Jesus Christ in my life. I am a devote Roman Catholic. Indeed, my goal is to become a priest someday. After I finished my Post Secondary Course in Fisheries, while doing my apprenticeship in the Bureau of Fisheries and Acquatic Resources (BFAR) in Naga City, Philippines I applied to enter St. Gregory the Great Seminary. This seminary staff were very kind me. But while preparing to enter and to find a sponsor, I received a letter from my father, asking me to go home to take care of my dying sister.

I obeyed my parents and when I arrived I saw my sister who was suffering from an acute kidney trouble. The doctor told me that my sister would live for only two months.. I decided to stay at home to help my sister because I thought it would increase my indulgence to God. I always included her in my Rosary and Novena ( A kind of prayer to Mary as the mother of perpetual help). In one month, my sister's body was poisoned by her kidney. Her jaw was locked and it was very hard to get food into her mouth. She was expected to die quickly.

One Sunday, I heard noisy singing from our neighbor's house. People were crying, shouting and very noisy. It was weird for me. I was very indignant because I believe that it is not the way to worship God. They were blaspheming the Lord. When I saw the pastor my disliked increased. I thought that only a priest was the servant of God, and that this man was an impostor and a false teacher. When the group started to conduct a house-to-house evangelism, they wanted to enter our home. They told me that they wanted to pray for my sister. I told them that I knew how to pray, I don't need them. My mother, who was desperate let them enter. The pastor shared the Gospel of Christ, and they wanted me to be convinced, but I keep silent. They shared the Gospel to my sister and she accepted our Lord Jesus Christ. Then the group started to sing, " I know the Lord will make a way for me, Christ is the Answer, Come Holy Spirit, and How great thou art." I will never forget these songs, for thirty minutes they keep on singing while the pastor was laying on his hands and prayed for the healing of my sister. After the praying, they let my sister raised up, standing in her crooked body, the pastor tried to command her "in the name of Jesus raise your two hands, In the name of Jesus stretch out you body, in the name of Jesus jump." My sister obeyed those command and later on she moved her body. She started to cried aloud, jumping, and praising God. She said, "Jesus healed me! Jesus healed me!" Everybody shouted joyfully to God. Our home became a place of a miracle. I didn't understand but one thing I knew my sister was healed.

I entered my room, confused and reflecting about Jesus Christ. I closed my eyes and asked silently, "Who are you Jesus?" then I saw the Dusty Bible in our altar, I opened it and for the first time I understood the verse and it seems that it was speaking to me, ' wisdom in this world is foolishness with God, He knows our craftiness." ( 1 Cor. 3:19 ) My tears fell and I started to ask Jesus Christ to come to my heart. While outside my room the joyful congregation, I started to pray directly to Jesus. I acknowledged that I am a sinner, unworthy, and I needed Him to forgive me and cleanse me. The next Sunday, I became a new member of that small congregation. They welcomed me and the pastor guided me to accept Jesus personally. This was the beginning of my Bible study. I became thirsty and hungry for the Word of God. After my conversion, I saw people around me. They don't have Christ in their heart. How can I explain that Christ is alive and He changed my life. God is starting to rule in my life. This is the taste of the Kingdom of Heaven. This is what the Lord Jesus Christ said, " unless a man be born again he cannot see the kingdom of God."

I went to Manila to enter in the Bible Seminary. God provided everything for my study. Because of the vision for the kingdom of God, I wanted to bring all people will bring to Him. I tried to conduct a house to house evangelism, preaching the Gospel on the Bus, in the market place, in the street. Sometimes I heard unkind words from the people around me. But because of the joy that I received from Jesus , I continue to share Jesus. After my studies at Bible school, I asked my senior pastor to lend me some workers, a song leader, and an usher. We were equipped with gospel literatures, a sound speaker and a guitar. We went to a subdivision to preach Christ in the Street. We invited passersby to sit and heard the gospel of Salvation. Some laughed at me. Every Saturday we always went there to preach the Gospel. After six month of struggle, there were five genuine converts. I started to conduct an evening service. After one month new believers increased. I started to conduct a morning worship service on Sunday morning. God was moving mightily in this small congregation. I had a member who was healed from stroke, and a woman who was delivered from demon possession. Because of these miracles people were coming to Christ. After two months we were 30 members gathering in a small garage of a member's house.

VISION FOR THE MINISTRY

We started to pray for land and a church building. We commit ourselves to a chain-prayer program for 24 hours everyday, there were members praying round-the-clock. Wherever they were, they were praying for the land and building. After six month, I met Rev. Peter Go, a Korean Missionary under Antioch World Mission. He invited me to attend a three days seminar about missions. I attended and we become friends. He visited our church and saw the place of worship and saw that it was not a proper place for a congregation to gather. Later on, the prayer of my congregation was granted by God. Today we have a place of Worship, "The Greenland Christian Church" building was erected through the provision of Antioch World Mission under the Leadership of Rev. Moon IL Ho.

After Two years, we started to open a nursery school in our community. The Greenland Kiddie School. This school becomes a tool to evangelize parents of our students. After three and a half years of serving God, Satan was very angry at me. He asked to God to test me. I encountered a very difficult problem in the ministry. This problems forced me to step down from the pulpit. And for six months I couldn't preach, I have no allowance, and I had to leave the parsonage. How could I feed my two daughters? How could I pay my monthly bills? I fasted and prayed to God. No one encourage me, even pastors in our community were condemning me. I don't know what to do. For three days, inside my office, I cried, lying down in my folding bed, without eating, only praying and fasting. I was pressured by so many accusation that God had left me. Believe it or not, after three days of fasting and prayer, I saw a vision of furnace of fire and the three friends of Daniel were there together with our Lord Jesus Christ. The Holy Spirit impress me and I heard in my heart the word of God from Daniel 3:25 saying that "my son I will never leave you nor forsake you. In the midst of fire I am with you to uphold you. Stand up and be still for I am your God who comforts you." I stood and I felt an inner peace and joy. This time I know that God is with me and I believe that if God is with us no one can defeat us.

The Antioch World mission intervened. Rev. Moon IL Ho preached the word of God one Sunday. He meet the leadership and by the Grace of God the problems were solved. Word of God healed some wounds, and through the intervention of my Korean missionary I was restored again in Greenland Christian Church.

SEVERAL MISSIONS MINISTRY ESTABLISHED

From Greenland Christian Church came the Christian Brethren Academy ( Former Greenland Kiddie School). After my great trials come the blessings of more ministries. several pastors in our locality and in the province joined together to establish the "Jesus Christ Amen Missions" and I became the President. There were 20 independent churches throughout the country under my leadership. Later on, this mission group was renamed " Antioch Missions Ministry Alliance" for I am a member of Antioch World Missions. I also started a Media Evangelistic Crusade, Preaching through Radio every Tuesday and Saturday on DZRJ and DWAN respectively. The "Christ Jesus Mission Church" was established through Radio Ministry. For six months I preached on the Radio. I believe that instead of going to different places to preach the Gospel, I could reach the many places at the same time. But because of limited funding the radio ministry lasted for six months.

Today, I have organized the "Ammalife Missions foundation, Inc" ( a humanitarian foundation and an instrument for Evangelism). It was come from "Antioch Missions Ministry Alliance"( AMMA) Life foundation. The purpose of this mission foundation is to facilitate sponsors to help our pastors and native missionaries in the province. Also to conduct a jail ministry, to sponsor indigent children's studies in a christian school. My God-given vision for my country is to establish a mission center; a multi-purpose mission center having a different department for the different needs of the people. Then they will understand the real meaning of the church as the extension of God's kingdom on earth. The church as the people of the Kingdom of God will become an agent of reformation. I would like to promote a three stage mission endeavor. First, to give people the information about the Gospel of Christ, the Scriptures, and the real knowledge integrated from the bible. Second, the formation in the heart of all people from acquired information. Third, the real transformation of each individual in Christ. Also I want to establish three categories of missions in this mission center. First, the praying missionary( those who cannot go but have time to pray for the mission endeavor. Second, the Paying missionary ( those who cannot go, but they utilize their resources for the missions) and the Preaching missionary ( those who go to the mission field to preach the Gospel.

To fulfill all of this, today I established a "Reformed Christian Brethren Academy" (Former Greenland Kiddie School) in our country. This is a christian School offering nursery, primary, secondary school courses. Although we are renting a house, on a lot area of 135 sq. meters, we are able to accomodate 75 students. We have already received a permit from the government. My prayer, when I return to the Philippines is to have a complete facilities and good amenities for the school so that we can also have a short missionary program in this school. I believe that the "Plan is for the man but the approval is for the Lord." ( Prov. 16:1) We have a proposed site for the school campus. Today, there are many Christian Academy throughout the country. The only problem we encounter is that we didn't have the required amount of land for establishing schools. I pray that sooner or later God will increase our school campus and many students will enroll. Our vision is to educate children of our community through a Christian education program integrating the Government academic program.

My experience in this country, while studying in Kwangshin University is a very important part of my ministry. Every bit of knowledge acquired in this school is an important seed to be planted in my country. Most specially, the way Korean churches approach the living God in prayer, in devotion, in making the Word of God the authority in their lives, most specially their mission minded spirituality will be a blueprint to for my missions in the Philippines. God is using this school to fully mold me into an effective servant of God.