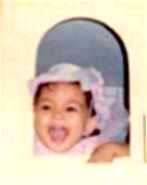 Daily Wisdom

This is not a philosophy of life, but a series of facts...Being good is not enough.



BALITA

Read the latest news from Balita.com, one of the leading newspapers in the Philippines.



Global Pinoy

The Fastest Growing On-Line Community of Global Filipinos



TRIPOD FREE WEBSITES!

Breaking up is hard to do. But if your current homepage service isn't treating you right, we have the solution. Move your site to Tripod! It's as easy as one-two-three.
ADDME.COM

Free Search Engine Submission

MABUHAY PHILIPPINES

Welcome to philippines.com! We are here to help you find the information you need.

702 DZAS

Discipling the Filipino family through Christ-centered programming, News & Public Affairs Programs,Information Campaigns / Forums,Music (OPM, Foreign),Inspirational (Teachings, Counseling)

FREE CHRISTIAN GRAPHICS

The Christian graphics on these pages are all free for you to use to enhance your web pages.
Philippine Golden Links ... the Philippines' Most Comprehensive Web Directory since 1994.

Christian Family

ChristiansUnite is one of the largest Christian portlas on the internet. A christian site for the whole family.

LIVE MESSAGES

Christian programs and radio stations provide some of the most compelling and enriching Bible-based content ?and we feel strongly that you should be able to listen to this content online any time you want . . . for free!

MY DIGITRACTS

Free Digitracts video to enlighten your faith.

OUR YOUTH GROUP.COM

Resources for Church Youth Groups! Prison Ministries, Bible Study Tools, Free E-Cards Key Power Verses, Inspiration, Home Schooling,Funny Stuff, Midi & MP3 Music ,Prayer, Bible Study Plan, and many others.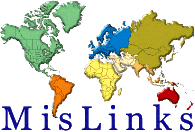 CHRISTIAN MISSIONS

MisLinks is a web-based directory focused on offering for missionaries, mission pastors, teachers, and researchers, students of mission and mission agencies.

GREENLAND CHRISTIAN CHURCH

The Greenland Christian Church is a Bible believing Evangelical, Full Gospel,Bible teaching local assembly. We are firmly attached with the teaching of the prophets and the apostles whose cornerstone of faith is none other than Jesus Christ, the Rock of Salvation.

The Manila Times

ALL THE NEWS, ALL THE VIEWS, ALL THE TIME

Philippine Star

"Truth Shall Prevail." Philstar.com is a news and infotainment portal especially designed for the Filipino Global Community.

Praise and Worship Songs

Music To Touch Your Spirit. . .tune into this channel and hear the new version of Gospel-Hymnal songs.
---