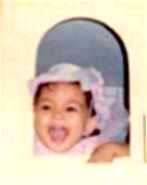 By Rev. Vic Vergara
E-mail:
viverg@yahoo.com
Colosian 1:17

"HE IS BEFORE ALL THINGS, AND IN HIM ALL THINGS HOLD TOGETHER."

Indeed many times, at night,I couldn't sleep. I feel very lonely. I was very far from my country and from my family. I feel homesich. I go out every night just to relax my mind from being sad. I looked up the sky, meditating the wonders of God's creation. I remember what I have learned from science about the galaxy in the universe.

There are at least 250,000,000 x 250,000,000 stars scattered. Each of them are larger than our planet. I recall that Earth, which is our temporary home is so minute a speck of matter in space but there are still like dots who lived in this Earth, the man who are very proud and haughty against his creator.

I am one of them. I realized, myself as a mere mite of material in an enormous universe. Yet the staggering fact remains that Christ the creator of such vast universe, deigns to call himself my shepherd and invites me to call myself his sheep. You and me, a mere mite in the sight of God, sometimes full of pride, egoistic, but worthless if we don't acknowledged the One who holds all things together in His hands. We must realized that Christ, the good Shepherd, we belong to Him because he deliberately chose to create us as the object of his own affection and attention.